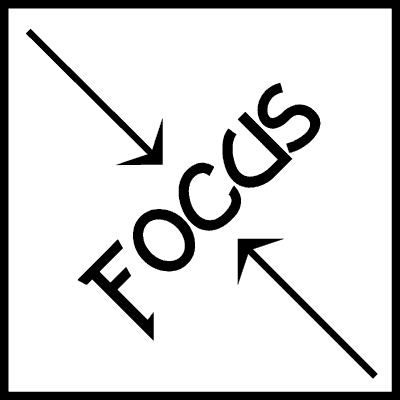 By
Luis Galarza
,
Affiliate Marketing Secrets Blog
.
Affiliate marketing
number one mistake is the lack of business focus by the entrepreneur... most new online marketers when they find how easy is to start their own online based business from home promoting affiliate programs they go crazy signing up for every single affiliate program they find on their way, this made them loose all the focus and push their Internet business venture into the failure hole.
There are ways to market different associate programs (a minimum amount) and hit success, but when you just starting out and want to get those juicy checks you've seen the gurus promoting you need to focus on one program at a time...
It's true that experienced Internet affiliate marketers do have the ability to plan a marketing campaign for several products or programs, sometimes even promoting unrelated to their subject products, at the same time. They can do this is because they'd already learned and applied certain fundamental skills, and have developed a system for themselves which works to bring in sales with too much effort, but to get to that point you need to learn as much as you can about the up and down of your trend.
However, when you starting out in this business you need to learn what works and what doesn't. And to do this successfully you need to focus your Internet marketing efforts to a single product. By focusing on a single product your limit the risk of failure to a very low level, and you can discover the online business strategies that work a bit faster.
Just think for a moment if you were in a police officer. You're working on a new drug dealer case and need to determine its drug operations, members, suppliers and so on.
Would it be faster and easier for you to succeed this by working with just that one drug case, or by jumping through multiple other cases all at the same time...starting one investigation and then jumping over to another one midway through?
Ofcourse, it would be easier to work with just one drug case investigation, right?
Well, that's the approche you need to take when marketing affiliate programs. Just like the different points on your drug case investigation, you've also got different points in every product promotion you want to market online. The points include planning how to get web traffic, increasing conversion rates, advertising results tracking and so on.
So, how much data do you want towork with? Do you want to check tracking of, say, Google Adwords performance for ONE affiliate program...or for a dozen of them in more than one niche?
This is exaclty where a lot
affiliate marketing beginners
get themselves into problems. Because they try to track all of this information at once, get overwhelmed by it and then give up their dreams.
To Your Success,
Luis Galarza
About The Author:
Luis Galarza is a successful Affiliate Marketer and the co-founder of the
Affiliate Cash Secrets Club
membership where he provides Free affiliate internet marketing training and tools. To subscribe to his free affiliate marketing training go to:
==>
http://www.AffiliateCashSecretsClub.com/
Copyrighted 2006 by Luis Galarza and Anna Phommatham. All rights reserved.
.